Our diverse group of advisors have expertise ranging in the fields of psychology to ethnic studies to medicine, and have backgrounds in areas such as radical healing, trauma, race, and youth development.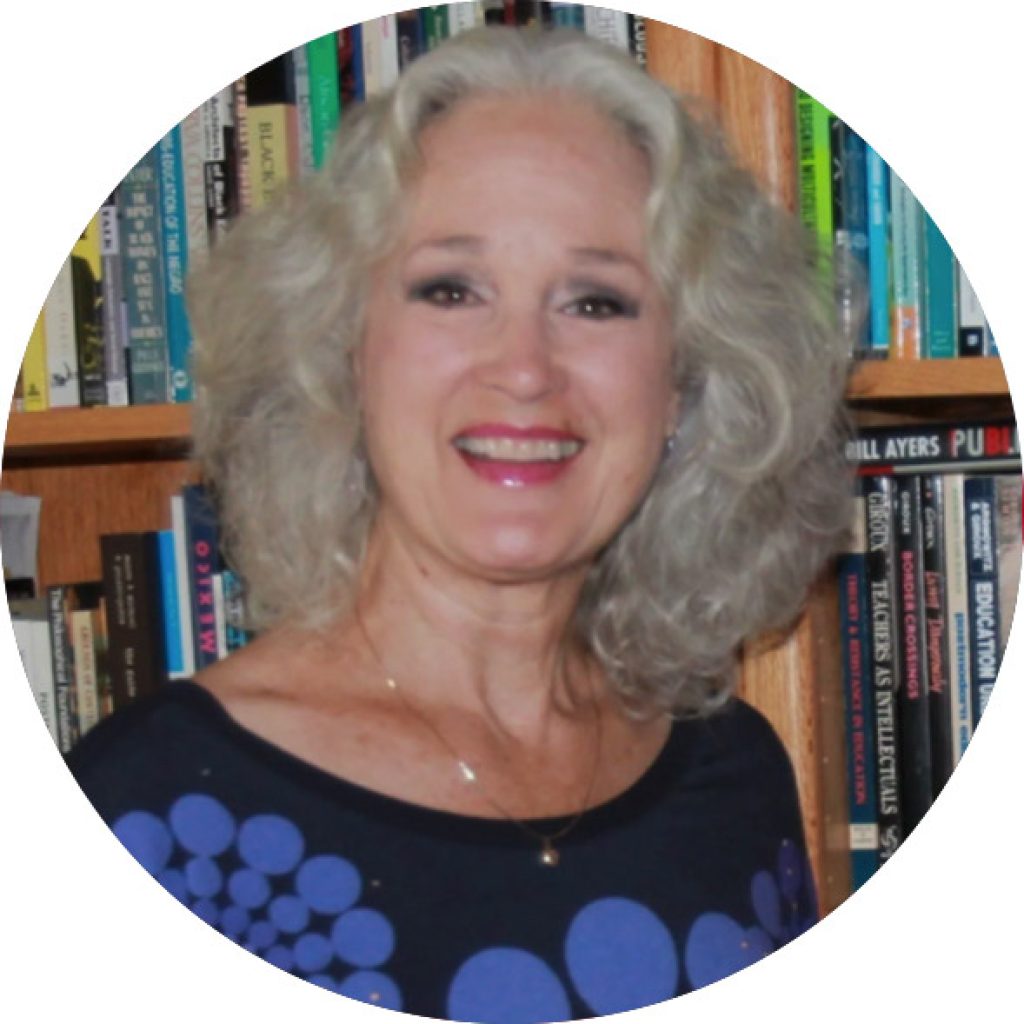 Christine E. Sleeter is an author, speaker, and activist who uses creative work to spark respect for the diverse people who share space in classrooms, schools, and communities, and to prompt action for equity and justice. She is Professor Emerita in the College of Education at California State University Monterey Bay, where she was a founding faculty member.
Her experiences as a high school teacher in Seattle during desegregation of the 1970s prompted her interest in urban youth and multicultural education, and the beginnings of her awareness of social injustices.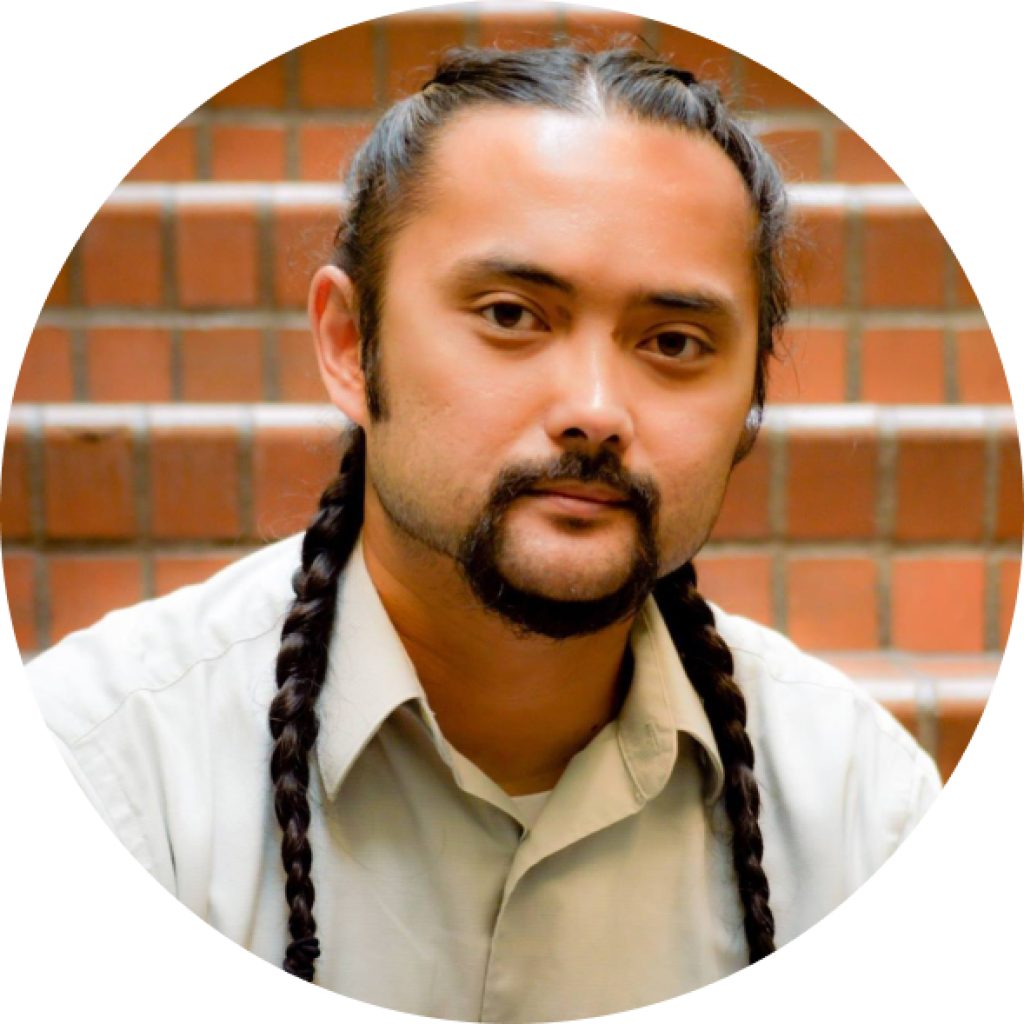 E.J.R. David was born in the Philippines by Kapampangan and Tagalog parents, and grew up in Pasay, Las Pinas, Makati, and Barrow, Alaska. He obtained his Bachelor's Degree in Psychology from the University of Alaska Anchorage (2002), and Master ofArts (2004) and Doctoral (2007) Degrees in Clinical-Community Psychology from the University of Illinois at Urbana-Champaign. Dr. David is currently an Associate Professor of Psychology at the University of Alaska Anchorage, with his primary duties being with the PhD Program in Clinical-Community Psychology that has a Rural, Cultural, and Indigenous Emphasis.
Dr. David has traveled to various states as an invited workshop facilitator, speaker, and presenter on Ethnic Minority, Asian American, and Filipino American psychological issues since 2002. He has published theoretical and empirical works on Internalized Oppression or Colonial Mentality, including the community-welcomed book Filipino -/ American Postcolonial Psychology: Oppression, Colonial Mentality, and Decolonization (2011, AuthorHouse). Due to its community success, this first book was re-released in 2013 as Brown Skin, White Minds: Filipino -/ American Postcolonial Psychology (Information Age Publishing). Dr. David's most recent book is Internalized Oppression: The Psychology of Marginalized Groups (Springer Publishing), which is the first book to highlight the universality of internalized oppression, but at the same time acknowledges its unique manifestations and implications for various groups such as African Americans, Latinas/os, Asian Americans, Pacific Islanders, American Indians, Alaska Natives, women, the Lesbian, Gay, Bisexual, and Transgender community, and people with disabilities.
Dr. David has two forthcoming books: The Psychology of Oppression (Springer Publishing) is anticipated to be released in 2017; and We Have Not Stopped Trembling Yet (SUNY Press) is scheduled for 2018. Dr. David is also a contributor to Psychology Today and The Huffington Post, periodically writing about the psychology of race, ethnicity, and culture.
Dr. David was the 2007 recipient of the American Psychological Association (APA) Society for the Psychological Study of Ethnic Minority Issues (Division 45) Distinguished Student Research Award "for his significant contribution in psychological research related to ethnic minority populations." In 2012, due to the impact of his work in only five years since obtaining his Ph.D., Dr. David was honored by the APA Minority Fellowship Program (MFP) with the Early Career Award in Research for Distinguished Contributions to the Field of Racial and Ethnic Minority Psychology, citing his "outstanding scientific contributions and the application of this knowledge toward the improved mental and physical well-being of people of color." In 2013, he was also chosen to receive the Asian American Psychological Association Early Career Award for Distinguished Contributions to Research. In 2014, he was honored by the Alaska Psychological Association with the "Cultural Humanitarian Award for Exemplary Service and Dedication to Diversity, and in 2015 he was inducted as a Fellow by the Asian American Psychological Association for "Unusual and Outstanding Contributions to Asian American Psychology." Dr. David lives in Anchorage, Alaska with his mother, brother, wife, three children - Malakas (strong), Kalayaan (freedom), and Kaluguran (love) - and countless relatives and friends.
Visit and "LIKE" the book's Facebook Page to stay updated with events, news, presentations, and latest research related to internalized oppression or colonial mentality among Filipino -/ Americans and other historically oppressed groups. Please contact Dr. David directly at [email protected] if you are interested in consultation or in booking him to speak, present, or conduct a workshop for your organization.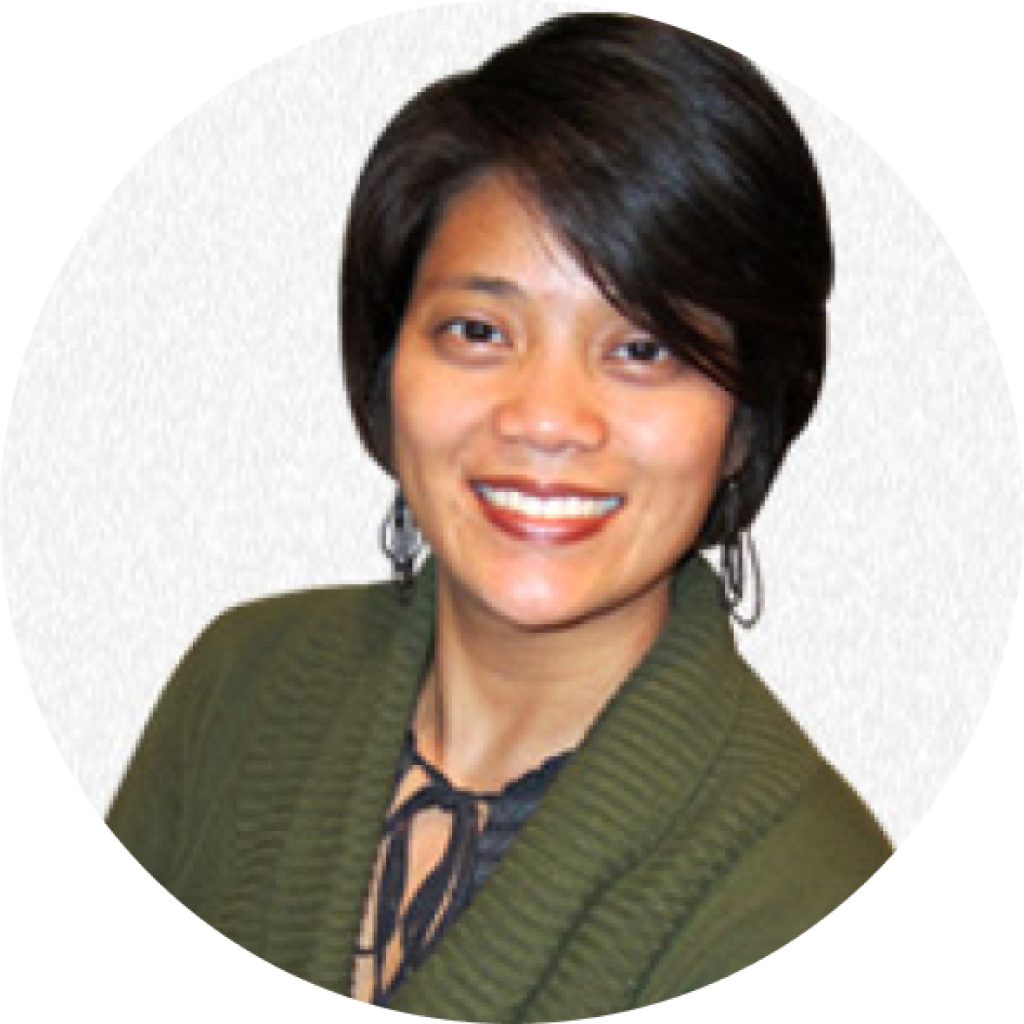 Janet has the passion and commitment to help you achieve your health goals. Janet is licensed by the State of California, nationally board certified in acupuncture and Chinese herbal medicine by NCCAOM, and the owner of Diwa. She holds a Master's degree in Traditional Chinese Medicine (TCM) from the Academy of Chinese Culture and Health Sciences. Additionally, she completed a board specialized orthopedic program under the National Board of Acupuncture Orthopedics held at Cedar Sinai Hospital and is also certified in NAET (Nambudripad's Allergy Elimination Techniques) to address food and environmental allergies.
Janet's interest in "health" began when she was 13 years old and evolved to Chinese medicine. She always believed "health" is broadly defined. Janet studied integrative biology, environmental health issues, ethnic studies, urban policy, community development and health. All of these factors influence and impact health in various ways.
Later, she combined these interests into a community health framework and has experience working in public health and policy settings as well as volunteered in Medical Missions to provide access to medical care in remote provinces of the Philippines.
Additionally, Janet holds a dual Bachelor's degree — BS in Integrative Biology and a BA in Ethnic Studies from the University of California at Berkeley and a Master's of Science degree in Urban Policy Analysis and Management from the New School of Social Research in New York.
Lastly, Janet loves the outdoors, dance, music, qi gong, and enjoys health and fitness activities – which serves as an outlet for her as she continues to maintain and strive for balance and harmony physically, emotionally, and spiritually.
Janet Co has a sincere interest in helping people achieve their health goals by treating each person individually and holistically. Each person is a unique individual and treatments through Chinese medicine are highly individualized. Through Chinese medicine, her hope is to help you discover and utilize the tools available to help you maintain balance and vitality within.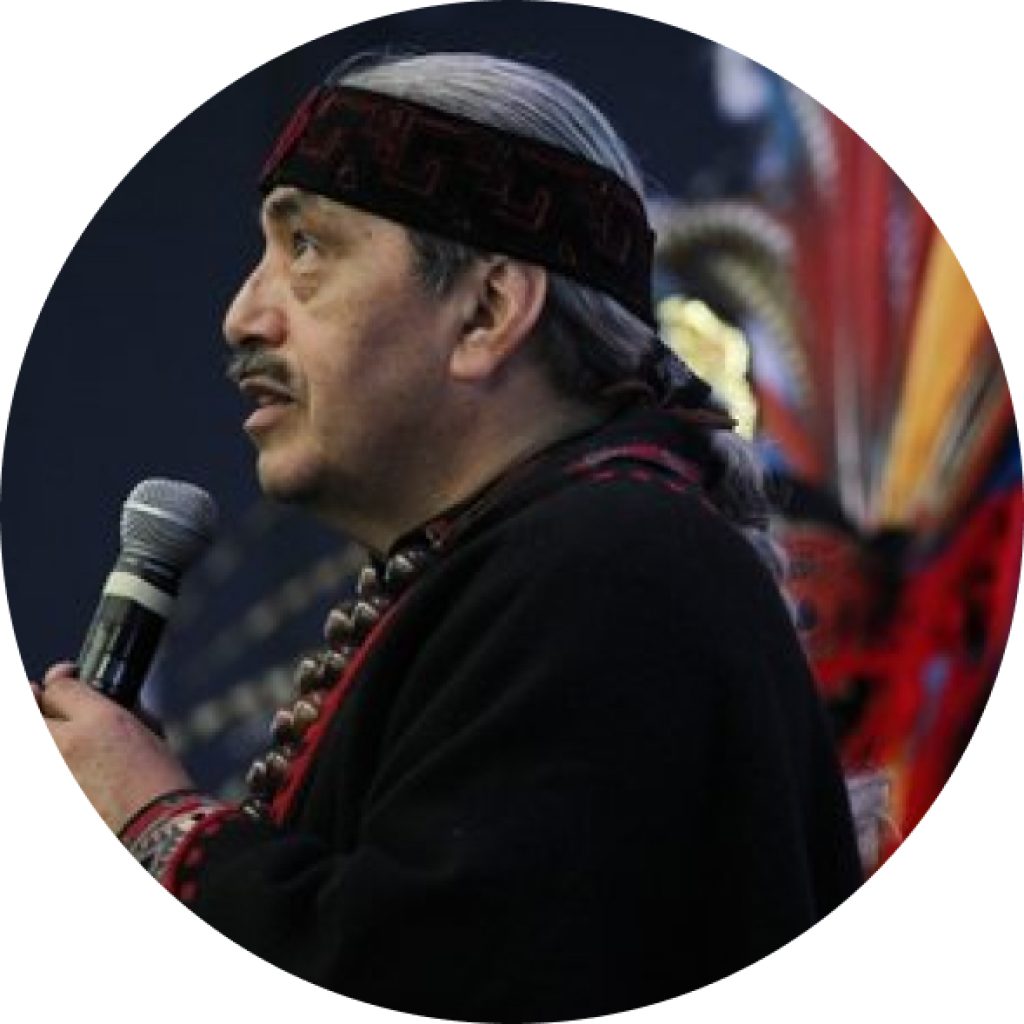 Jerry Tello is a father, grandfather, son, brother and relative of many. He is from a family of Mexican, Texan and Coahuiltecan roots, and was raised in the South Central/Compton areas of Los Angeles.
Over the last 40 years, he has dedicated himself to the service of individuals, families, communities. He has done so by speaking to over half of a million people, and training thousands of service providers across the nation.
​Mr. Tello is considered an international expert in the areas of: transformational healing, men and boys of color, racial justice, and community peace and mobilization.
He is co-founder of the National Compadres Network and is currently Director of Training and Capacity Building. He has authored numerous articles, videos, and curricula addressing fatherhood, youth "rites of passage," culturally-based family strengthening, and healing the healer. He is the author of Recovering Your Sacredness, A Father's Love, a series of children's books, co-editor of Family Violence and Men of Color, has served as a principal consultant for Scholastic Books on International Bilingual Literacy curriculum, and has published a series of motivational health and healing CDs.
He has appeared in Time, Newsweek, Latina and Lowrider magazines. He is the recipient of numerous awards, which include the 2016 Maria Shriver's Annual Advocate for Change award, the 2015 White House Champions of Change award, two California Governor's Awards, the Ambassador of Peace Award presented by Rotary International, and the 2012 Presidential Crime Victims Service award, presented by President Bill Clinton and Attorney General Janet Reno.
Finally, in collaboration with the American G.I. Forum, Mr. Tello was part of an effort providing domestic violence awareness, healing, and support services to Iraq, Afghanistan, and Persian Gulf veterans and their spouses. Presently, he continues to serve families and communities directly at the Sacred Circles Center in Whittier, California and is a member of the Sacred Circles performance group, a group dedicated to community peace and healing.
He is the proud father of three children: Marcos, Renee, and Emilio; and grandfather of Amara, Naiya, Greyson and Harrison.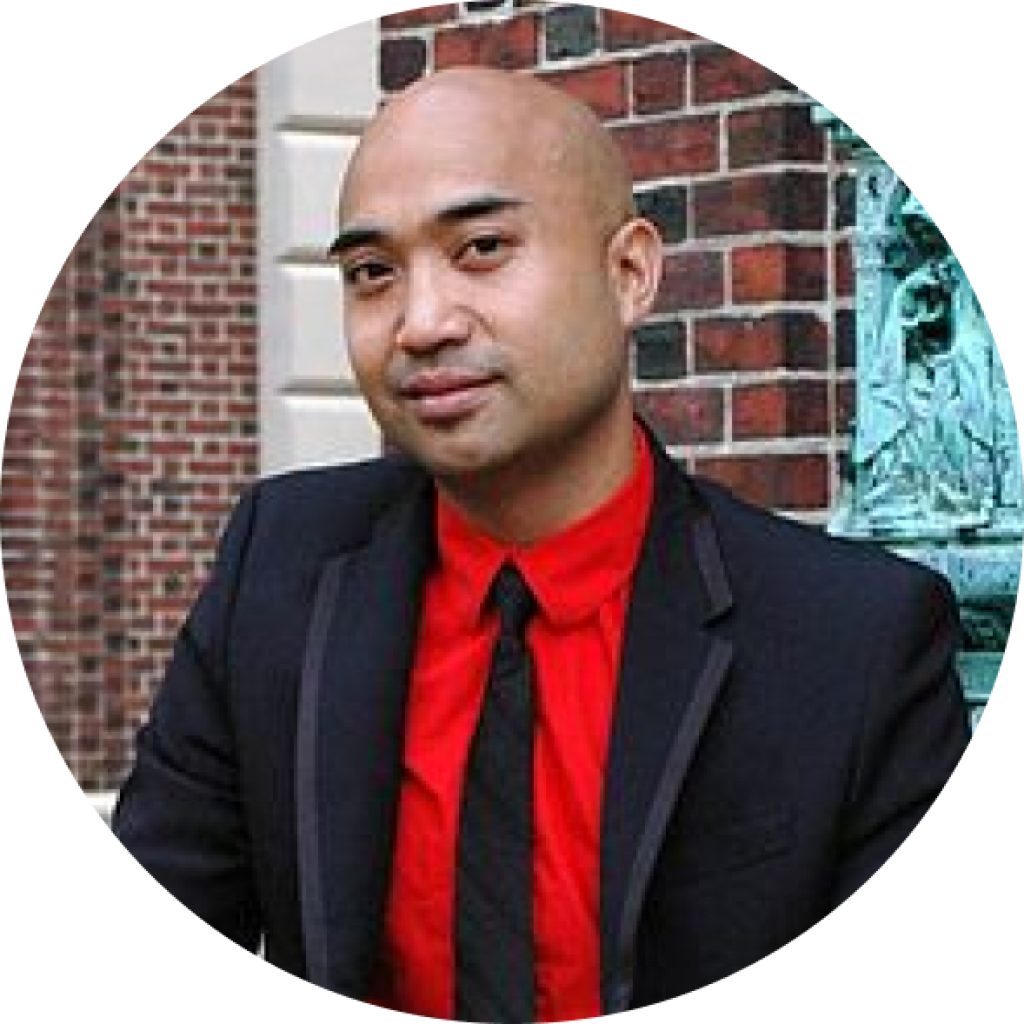 Dr. Kevin Leo Yabut Nadal is a Professor of Psychology at both John Jay College of Criminal Justice and Graduate Center at the City University of New York. He received his doctorate in counseling psychology from Columbia University in New York City and is one of the leading researchers in understanding the impacts of microaggressions, or subtle forms of discrimination, on the mental and physical health of people of color; lesbian, gay, bisexual, transgender, and queer (LGBTQ) people; and other marginalized groups. He has published over 100 works on multicultural issues in the fields of psychology and education. A California-bred New Yorker, he was named one of People Magazine's hottest bachelors in 2006 and one of NBC's Pride 30 in 2018. He once won an argument with Bill O'Reilly on Fox News Channel's "The O'Reilly Factor"; and he was even once a Hot Topic on ABC's "The View". He has been featured in the New York Times, Buzzfeed, Huffington Post, CBS, NBC, ABC, PBS, the Weather Channel, the History Channel, HGTV, Philippine News, and The Filipino Channel. He is the author of ten books including Filipino American Psychology (2011, Wiley); That's So Gay: Microaggressions and the Lesbian, Gay, Bisexual, and Transgender Community (2013, APA); Microaggressions and Traumatic Stress(2018, APA); and Queering Law and Order (2020, Lexington). He was the first openly gay President of the Asian American Psychological Association and the first person of color to serve as the Executive Director of the Center for LGBTQ Studies. He is a National Trustee of the Filipino American National Historical Society (FANHS) and a co-founder of the LGBTQ Scholars of Color National Network. He has delivered hundreds of lectures across the United States, including the White House and the U.S. Capitol. He has won numerous awards, including the American Psychological Association 2017 Early Career Award for Distinguished Contributions to Psychology in the Public Interest; the 2019 Richard Tewksbury Award from the Western Society of Criminology, and the Thought Leadership Award from the Robert Wood Johnson Foundation.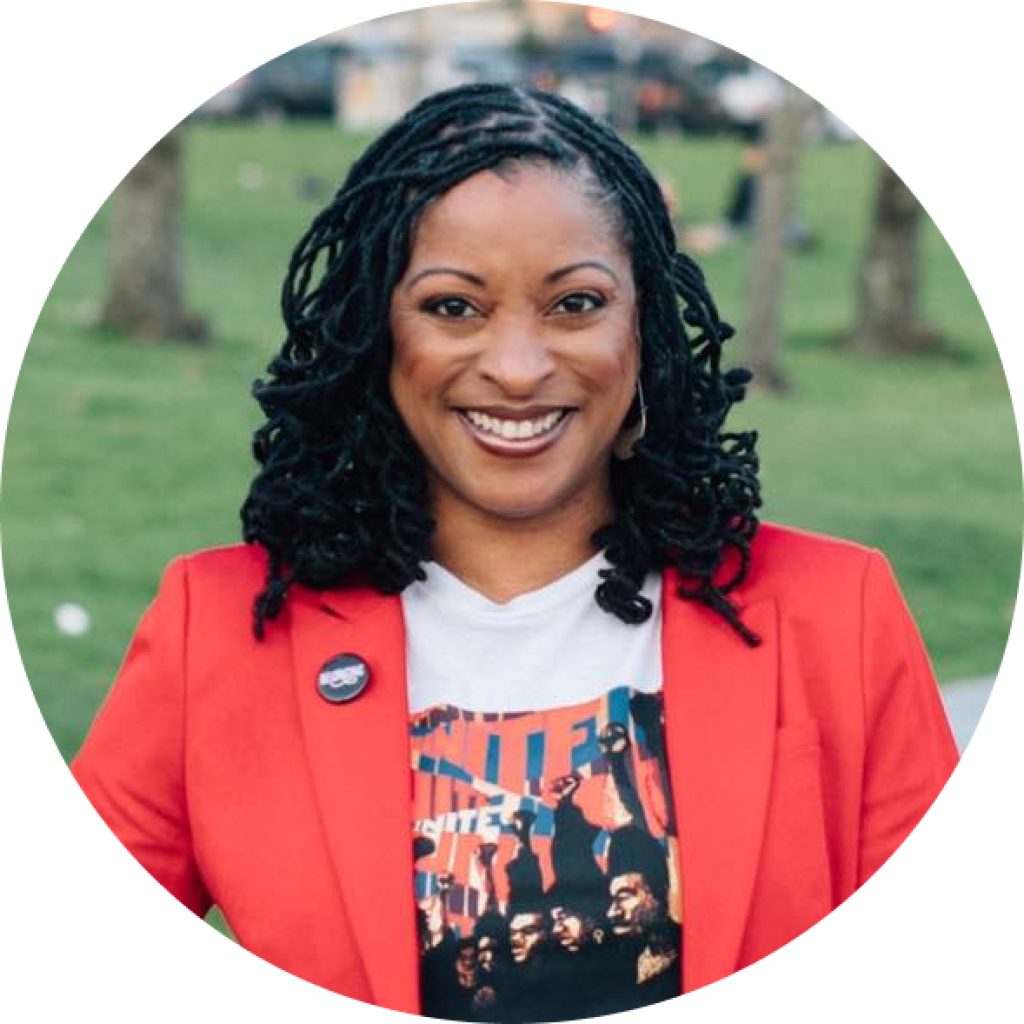 LaShawn Routé Chatmon is the founding Executive Director of the National Equity Project, leading the organization's transition from the Bay Area Coalition for Equitable Schools (BayCES). Under her leadership, the National Equity Project has catalyzed a movement to revitalize our country's approach to racial equity in education. LaShawn previously served as a coach and director of BayCES' high school redesign initiative, where her team pioneered new school design processes, principal network development and site coaching that transformed educational experiences and outcomes for teachers and students in Oakland, CA.
Prior to joining the National Equity Project, LaShawn served as a teacher and leader at Redwood Day School, Alameda, CA; The Wheeler School, Providence, RI; and Berkeley High School, Berkeley, CA. While at Berkeley High, she served as Co-Director for The Diversity Project with Dr. Pedro Noguera at the University of California at Berkeley. The Diversity Project is a school-university action research project designed to address the disparity in achievement between white students and students of color and to investigate the causes of racial separation.
LaShawn is a contributing author in the book Unfinished Business: Closing the Racial Achievement Gap in Schools and has presented at numerous education conferences and convenings across the country. She was a MetLife Teaching Fellow, a LeaderSpring ED Fellow, and a Pahara Fellow. LaShawn earned a B.A. in political science from University of California, Berkeley; a Masters of Arts in Teaching from Brown University; and an Administrative Credential from California State University, Sacramento's Urban Leadership Program. LaShawn is a California native and resides in Oakland, CA with her husband and their three sons.
Recent interviews and writing include: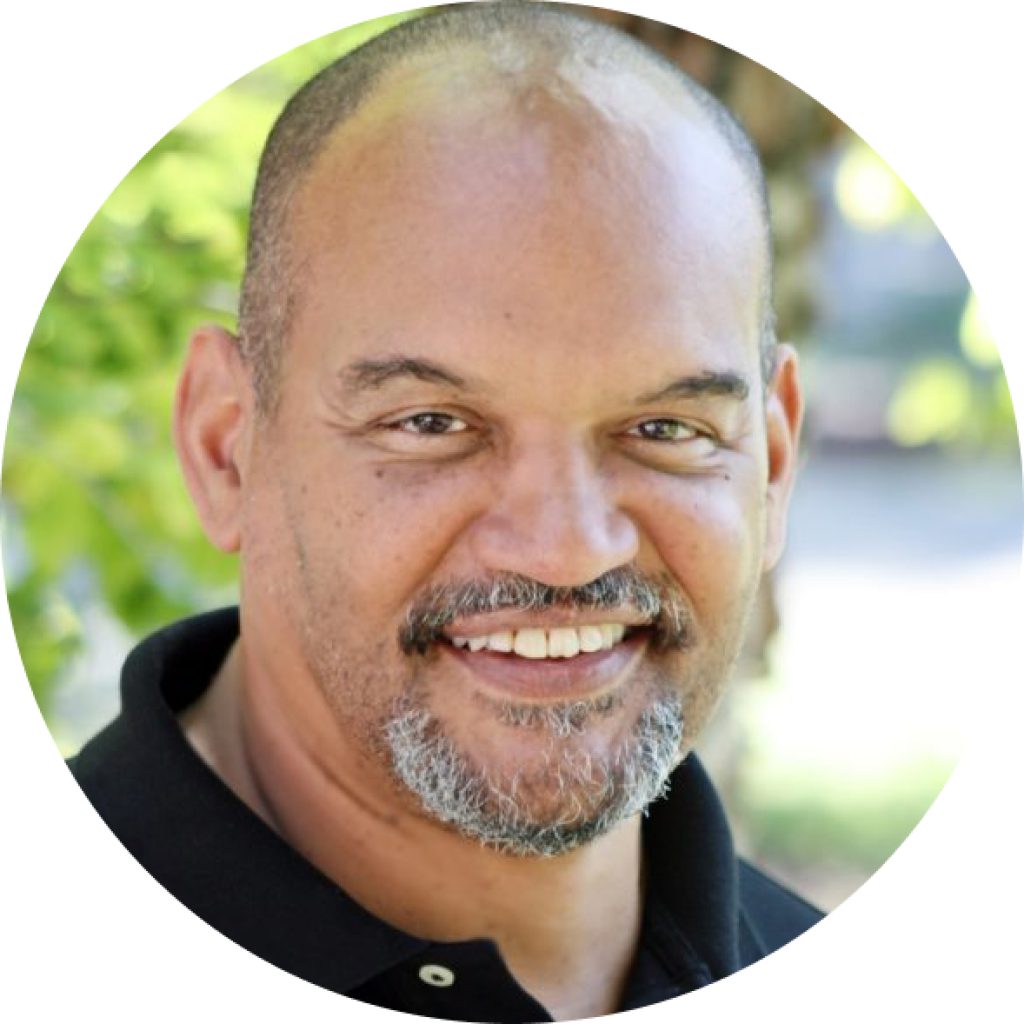 Robert J. Jagers is CASEL's vice president of research. Prior to joining CASEL, he was a faculty member in the Combined Program in Education and Psychology at the University of Michigan, a Co-PI of the Center for the Study of Black Youth in Context (CSBYC), and the founding director of Wolverine Pathways, a university-sponsored diversity pipeline program for qualified secondary school students. Among his various CASEL duties, Dr. Jagers is leading work with partner districts to explore how social and emotional learning can be leveraged to promote equitable learning environments and equitable developmental outcomes for students from historically underserved groups. He has a particular interest in participatory approaches to SEL research and practice and their implications for the civic development of children and youth.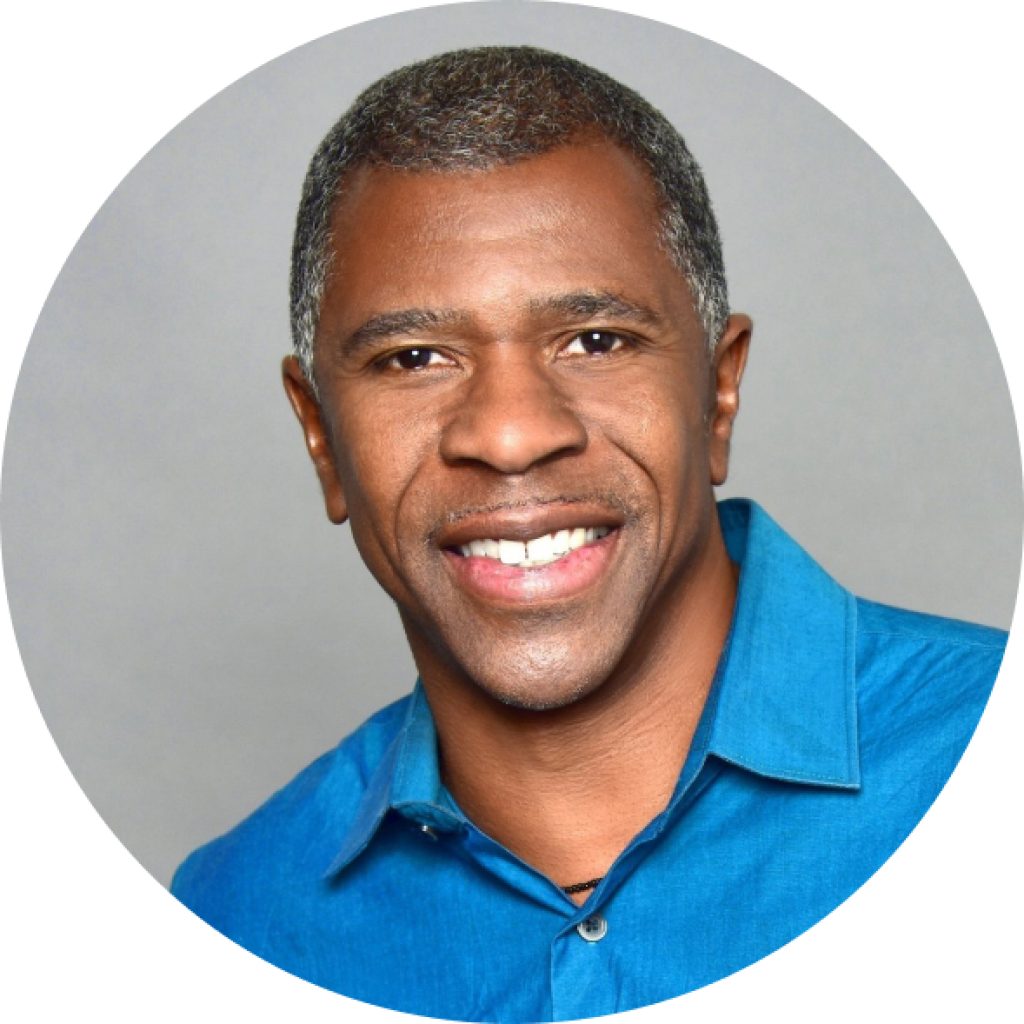 Shawn Ginwright, PhD is one of the nation's leading innovators, provocateurs, and thought leaders on African American youth, youth activism, and youth development. He is Professor of Education in the Africana Studies Department and a Senior Research Associate at San Francisco State University. His research examines the ways in which youth in urban communities navigate through the constraints of poverty and struggle to create equality and justice in their schools and communities.
Dr. Ginwright is Founder and Chief Executive Officer of Flourish Agenda, Inc., a national nonprofit consulting firm, whose mission is to design strategies that unlock the power of healing and engage youth of color and adult allies in transforming their schools and communities.
In 2011, he was awarded the prestigious Fulbright Senior Specialist award from the State Department for his outstanding research and work with urban youth. Dr. Ginwright is the author of "Hope and Healing in Urban Education: How Activists and Teachers are Reclaiming Matters of the Heart", "Black in School- Afrocentric Reform, Black Youth and the Promise of Hip-Hop Culture" and co-editor of" Beyond Resistance!: Youth Resistance and Community Change: New Democratic Possibilities for Practice and Policy for America's Youth" and in 2010 he published "Black Youth Rising, Activism and Radical Healing in Urban America".
Dr. Ginwright currently serves as Chairman of the Board for the California Endowment, with oversight of a $3 billion endowment to improve the health of California's underserved communities. He also serves on the Advisory Board for the Center for Information & Research on Civic Learning at the Jonathan Tisch College of Citizenship and Public Service at Tuffs University. Dr, Ginwright lives in Oakland, CA with his lovely wife and is currently an empty-nester—both children are in college.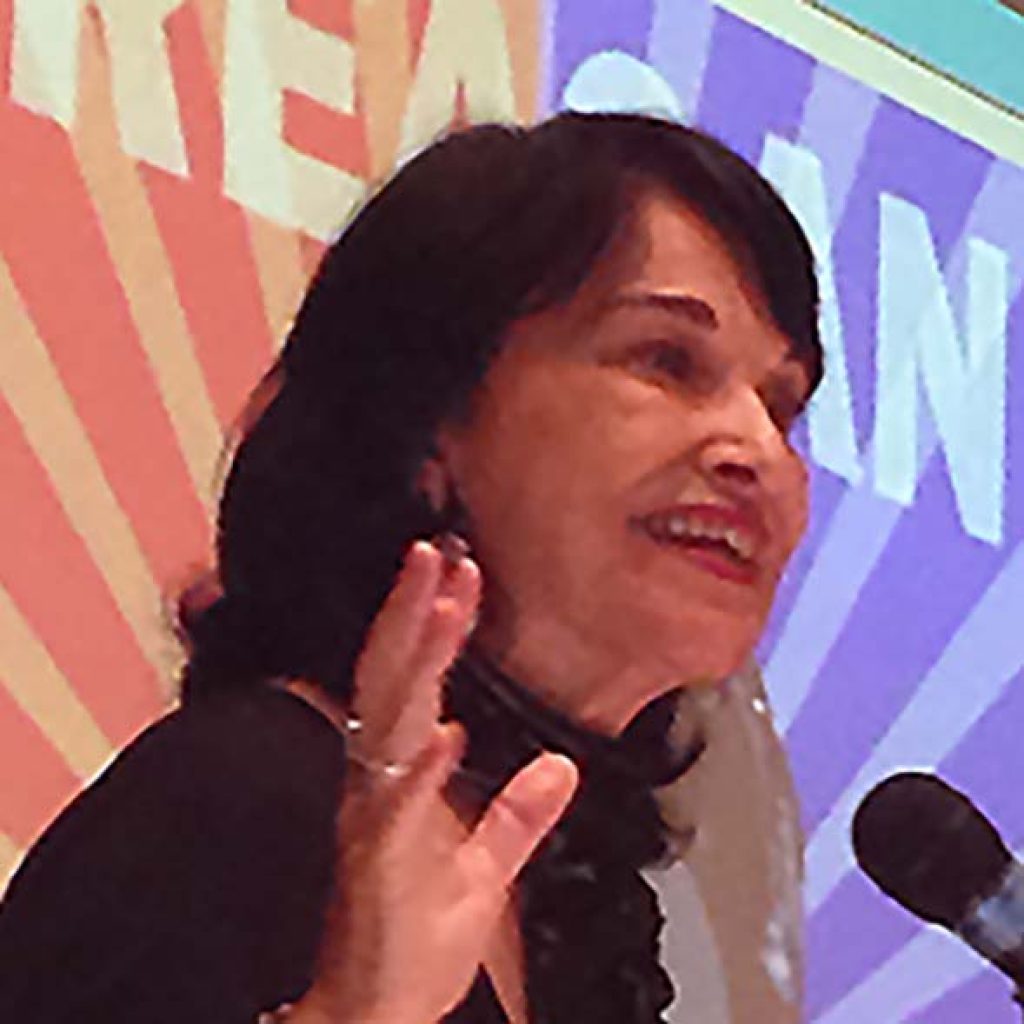 Dr. Antonia Darder is an internationally recognized scholar, artist, poet, activist, and public intellectual.
She holds the Leavey Presidential Endowed Chair in Ethics and Moral Leadership in the School of Education at Loyola Marymount University and is also Professor Emerita of Educational Policy, Organization, and Leadership at the University of Illinois at Urbana-Champaign.
Dr. Darder provides support for students, faculty, and community organizations through: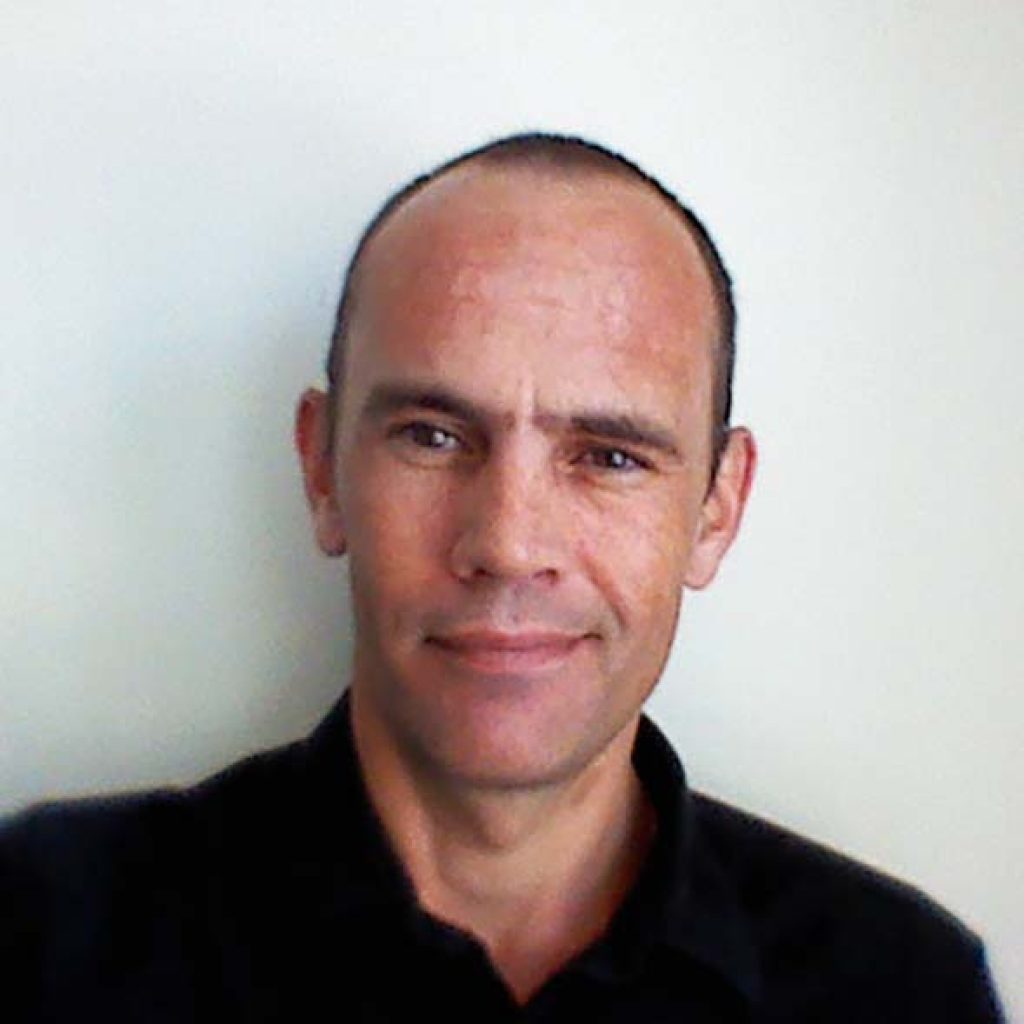 Jason is a clinical psychologist and Postdoctoral Scholar at the UCSF Osher Center for Integrative Medicine. His research focuses on social justice-oriented education as a pathway for resilience, resistance and wellbeing for children and youth in historically marginalized communities.
Jason completed his PhD at Palo Alto University, where his dissertation investigated the neural basis of decentering, a mechanism of mindfulness. His psychology predoctoral internship and clinical postdoctoral fellowship at the UCSF/San Francisco General Hospital Child and Adolescent Services multicultural clinical training program. Prior to psychology, he worked as a journalist in the UK and as a public school teacher in Oakland. He is a longstanding practitioner of Zen and yoga, and a trail runner and father.