We aim to use the tools of research to deepen understandings of youth wellness in the mind, body, spirit and emotion in order to develop and support guiding principles for practice.
Our goal is to repurpose schools to focus on wellness so that education can be a resource by which young people are supported to transform their lives and their communities.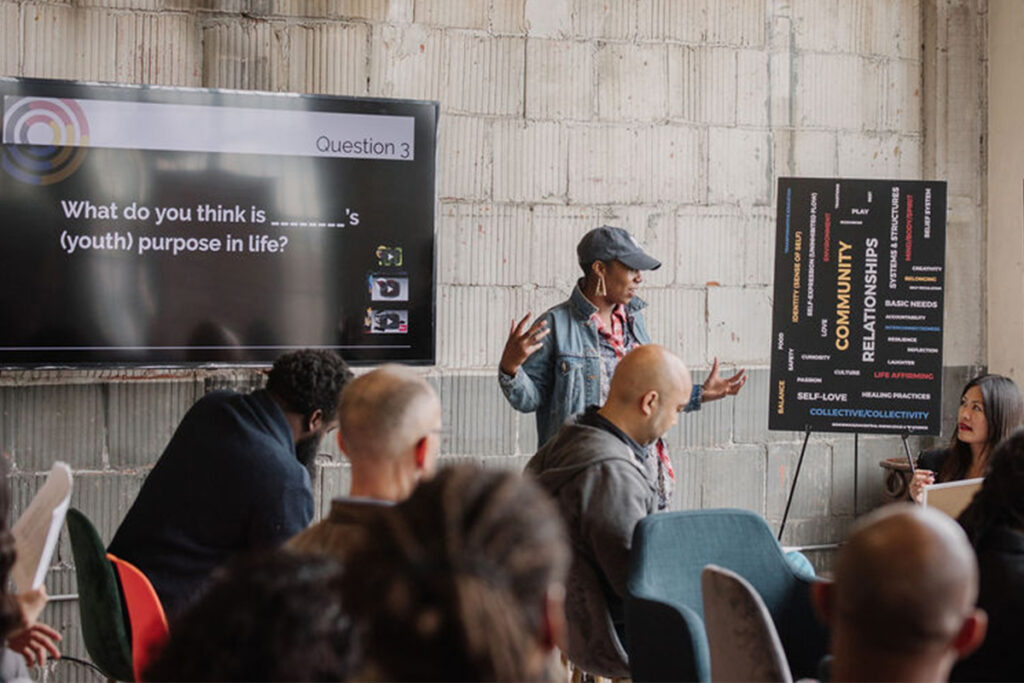 Our research is cross disciplinary, drawing from youth, families, educators, indigenous healers, and a host of dominant systems and fields of research. . By bringing together this uncommon collection of thought partners, we foster rich and complex discussions and debates that advance the discourse about what matters most for youth wellness and how best to measure.
Social Epidemiology
Psychometrics
Public Health
Neurobiology
Medicine
Physiology
Psychology
Ethnic Studies
Education
Race
Racialization
Racial Microaggressions
Trauma & Trauma Informed Systems
Toxic stress
Wellness and Radical Healing
Youth Development
Critical Pedagogy & Curriculum Development
Community & Cultural Studies